Joint Advantage Gold will help you experience greater relief from common joint pain and stiffness through other powerfully effective ingredients including,
Boswellia extract to ease joint stiffness
A comforting blend of Australian herbs, including wild rosella, lemon myrtle, aniseed myrtle, and mountain pepper. These indigenous herbs have been used by Aborigines for many decades to maintain their agility and improve their joint mobility into old age.
A unique blend of European herbs including devil's claw, white willow, yucca, feverfew, celery seed, and papaya, all of which have antioxidant properties to attack free-radicals that damage your joints over time.
As a result of all of these specialized and effective ingredientsJoint Advantage Gold will help,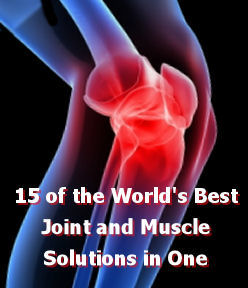 Reduce joint discomfort
Ease everyday aches, pains and stiffness
Improve mobility and flexibility
Support comfortable and healthy joints
Build healthy joint cartilage
Maintain normal spacing in all joints
With daily use of Joint Advantage Gold you can experience enhanced good joint health, excellent mobility, reduced stiffness, and lessened aches and pains in all of your joints including your hips, knees, ankles, elbows, fingers and toes. There is no other all-natural supplement for the joints that provides as much cartilage and tissue nourishment, as well as pain relief as does Dr. Williams' Joint Advantage Gold.