Article by the Sacramento Examiner at examiner.com
Consumers in Sacramento and other areas are looking for basic information when they research what type of omega 3 fatty acids in the form of oils they can take for health benefits. Scientists have recently remarked that DHA is more important than EPA when it comes to taking fish oils. Many Sacramentans take their fish oil and follow it by a dose of probiotics for healthy digestion.
Now you can get fish oil and probiotics in one formula. The question Sacramento consumers most often ask is whether DHA or EPA from fish oil is more important in maintaining cardiovascular health?Here's how to find out the answers as well as how to research the origins of the fish oil you choose.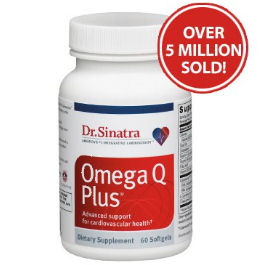 See the article, DHA EPA Fish Oil - Find Out Why You Need More DHA Than EPA. Some doctors have recommended taking krill oil instead of fish oil, saying krill oil doesn't thin the blood, but has similar omega 3 fatty acids.
Other doctors recommend instead of fish oil, for cardiovascular health benefits, to take squid oil instead, called Calamarine. This is made solely from the by-products of Calamari food, according to the article, "Calamarine™ certified as sustainable - News - Pharma Marine." It's extracted from deep-ocean squid. Calamarine is said to deliver 85% more DHA, according to the article, "OmegaQ Plus: A Special Report by Stephen Sinatra, M.D."